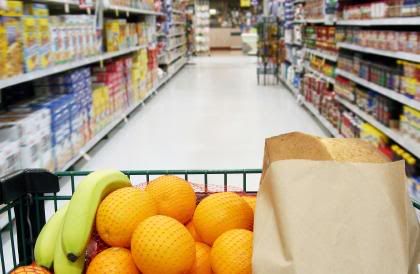 Photo Credit
I am sure that I am not the only mother out there who wished that there was some way to make money while still staying home with the kids. I have searched and tried so many things. Some that have worked and some that have not. Today I am starting what I hope will become a weekly feature on income earning opportunities that can be done either from your home, with kids in tow, or as your own business.
Today's income earning idea is to become a personal grocery shopper. I have actually considered doing this one myself many times. In fact I asked several friends what they thought of the idea and had a very positive response.
There are so many people out there who could use help getting their groceries...
New moms
Elderly
Home bound
Working professionals
Working moms
Those who have recently had surgery
The list could go on and on
Here are a couple of places that you could possibly advertise...
Country clubs
Doctors offices
Grocery stores
Office buildings
Some of the ideas that I have had to help stream line this business would be...
Ask each client to provide a pre-paid visa or store gift card so that you are not having to pay anything out of your pocket.
Get different colored shopping bags so that each client could have their own color and tag them so that you can easily make deliveries.
Get a professional catering cooler so that you are able to keep cold things cold and hot items hot. This would be extremely important. Nobody wants to receive melted ice cream.
Make up a flyer highlighting what you do, your prices, and the reason why having a personal grocery shopper may benefit the individual. Don't forget your business cards. Vistaprint often has offers for free business cards.
If you still have questions about running your own personal grocery shopping business I have listed several sites below that I have found that explain how to get this business off the ground in much greater detail.
Let me know if anyone decides to try this and how things go. I am sure others would love to hear as well.