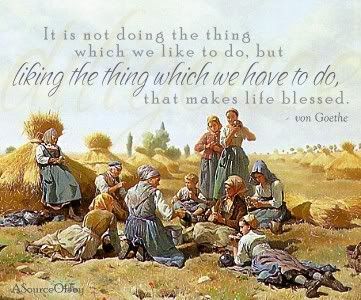 I am not feeling well today so I am very thankful that Emily from

Violet's College Fund

had already finished a guest post for todays work from home series. Make sure to check out her blog for tons of other WAH job ideas.
Working from home garners a lot of interest from many people, particularly moms. In a way, it's the apex of "having it all" - working and being at home with your children. I get questions all the time about working from home. What do I do? How did I find that? But I find that no matter how willing I may be to go in-depth with my information, it's rare that someone actually takes my advice and tries it for themselves. One day I realized why: it's because people truly don't realize how real of a possibility it is for them. They don't think they can do it.

Looking for work at home can be a minefield of scams and opportunities that are just a waste of time. If you're just starting out, it can also be incredibly overwhelming! It's important to arm yourself with tools to guide you along the way and not go it alone. If you're thinking about looking for work-at-home jobs, the first place you must stop is
WAHM.com
. This is a site where you can go and chat amongst other moms who actually work at home. You can find job leads as well as information on companies you might be considering by checking out the message boards.

Part of the difficulty in finding work at home is determining what kind of work at home job you can do. The first thing anyone who wants to work at home must do is consider what you can do. What skills do you have? What degree or certifications do you have that may lend itself toward a certain type of work? What do you like to do? There are many types of work-at-home jobs that will require specific training or certification, such as scoping, coding and
medical or legal transcription
. But there are many jobs out there that will not require anything more than the training the company provides.

If you're just starting out and you have no specific experience, check out companies who do inbound customer service, such as 1800flowers.com, Alpine Access or LiveOps. For non-phone jobs, check out online tutoring with companies such as Tutor.com or Brainfuse or general transcription with companies like Escriptionist, Morningside Partners or Speak Write.

You must also consider what your working environment will be. Do you have an office or workspace that is isolated from the rest of the house? Will you be working while your children are home? These things matter because there are basically two types of work-at-home jobs: those done entirely online and those that involve phone work. Online positions are more flexible, because it typically doesn't matter where you're working. Phone positions, however, often require specific working conditions, including no background noise.

Before you begin applying for jobs, you will want to tailor your resume for work at home jobs. You can read more details on this
here
. Create a job-specific cover letter and keep both the letter and the resume saved as a plain text file. Always include both in the body of your e-mail when you're applying to jobs. Often companies won't even open attachments, unless they've specified that's how they want the resume sent.

The most important part of finding work at home is persistence. It requires work and research. It requires searching for jobs (on reputable sites) and applying constantly. Sometimes it takes a couple of weeks to get a response from a company. Don't be discouraged! It can also help to take on more than one project at first. When I started out, I did inbound customer service, online tutoring and transcription. Once I figured out what worked best for me, I stuck with it.

It's true that scams are out there. In fact, they're everywhere! Who's more vulnerable than a mom who wants to stay at home with her kids? Almost no one. But that just means you need to do your homework. Don't pay for a job. Don't give your personal information until you've vetted the company by Googling, checking WAHM and the BBB. There are many, many reputable companies and individuals hiring people to work virtually. Don't be afraid of the unknown. Working at home can involve taking a little leap of faith, but the payoff is huge!