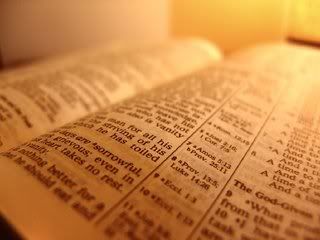 I was laying in bed wide awake last night at about 2:00 AM trying to decide what to write about for today's scripture Sunday. There was one verse that kept coming to my mind. So here it is...
Psalm 37:4-5
"Delight yourself also in the Lord and he will give you the desires of your heart. Commit your way to the Lord; trust in him and he will do this."
We as mothers so often get caught up in how we can make ends meet, how we will be able to pull of the move from working mom to SAHM, and so many other worries. This verse tells me that the Lord already know the desire of our heart. We need to learn to let go of our worries and give them completely to God. I know that I struggle with this. I often will say OK God here are the things that are upsetting me and then turn right around and take them back.
We seem to think that we can do everything on our own. Before God can truly work in our lives we need to make sure that we are delighting in him. Are we making sure that we spend quality time with him everyday. We need to commit our every action to bringing glory to him name. Then and only then can the Lord be free to work in our lives.
Is your hearts desire to be at home with your children? Well then give that care to God and let him work out the details. He has already promised that he will give us the desires of our heart. In his own time and in his own way he will help you to fulfill your dream. You just need to let go and allow him to work.